2.26M+ formulas generated, so far.
Generate
Spreadsheet Formulas

with AI.

An ideal solution for individuals and businesses looking to streamline their spreadsheet processes.
200k+ Happy users
Trusted by our Users from:
Features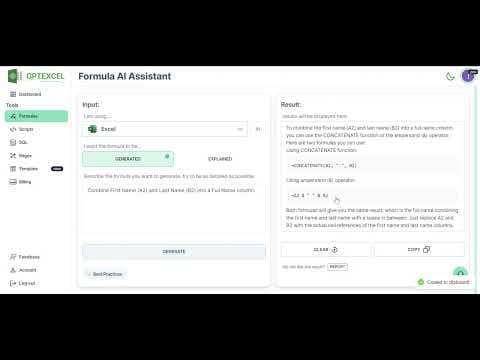 Excel Formula Generator AI
Boost your spreadsheet productivity with our Excel and Google Sheets AI assistant to Generate and Understand formulas. Create and automate complex calculations and analyses in Excel, Google Sheets, or Airtable.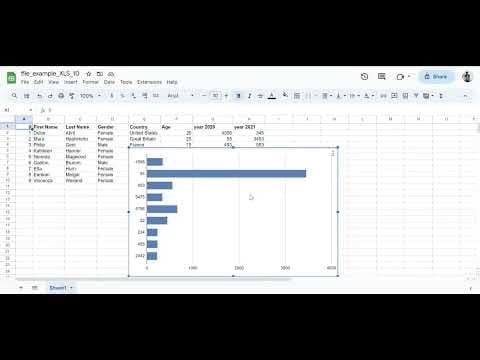 Script Generator AI: VBA, Apps Scripts, and Airtable Scripts
Streamline your workflow by effortlessly generating VBA scripts for Excel, Apps Scripts for Google Workspace, and Airtable scripts. These automation scripts empower you to automate and streamline repetitive tasks, significantly boosting productivity within these platforms.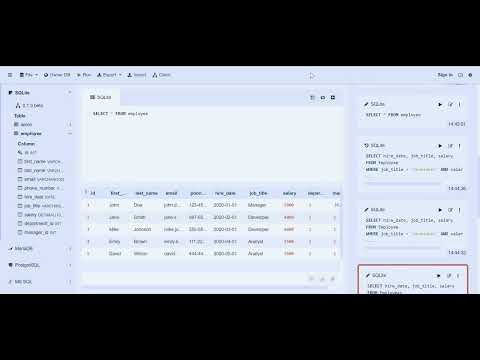 SQL Query Generator AI
Simplify the process of crafting, troubleshooting, and refining intricate SQL queries across various database systems using the power of AI. Our tool streamlines the generation, debugging, and modification of complex SQL queries, eliminating the need for manual coding.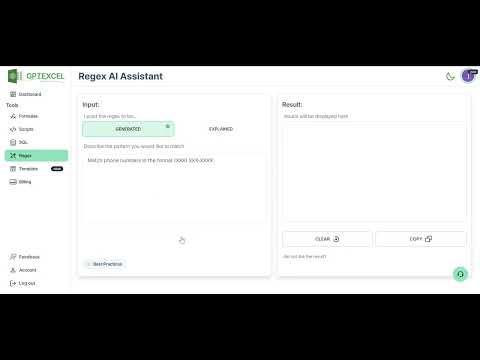 Regex Generator AI
AI for generating and understanding regular expression patterns for data validation and filtering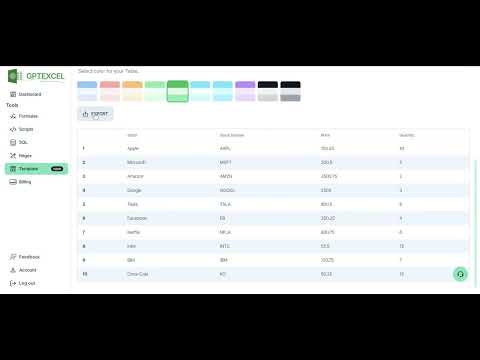 Template Generator AI
Generate Table Templates for Excel and Google Sheets
Pricing
People love our product and we love them back, thats why we still have a generous free tier
Free
$0/month
No credit card required
Formula Generator for Excel and Sheets.

Formula Explainer for Excel and Sheets.

Script Generator not included.

SQL Generator not included.

4 requests per day.

Limited access to customer support.
Pro plan
Save 25%

with yearly!
$6.99/month
Formula Generator for Excel, Sheets, and Airtable.

Formula Explainer for Excel, Sheets, and Airtable.

VBA script, Apps Script, and Airtable Script Generator.

SQL Query Generator.

Regex Generator.

new

Excel Template Generator.

new

up to 100 requests per day.

Priority access to customer support.
Frequently asked questions
What can I use GPTExcel for?
You may use GPTExcel to Generate Spreadsheet formulas, SQL Queries, Apps Script and VBA Scripts easily with the power of AI.
What languages are supported?
Our Artificial Intelligence can understand 50+ languages including English, Spanish, Chinese, French, Russian and Hindi
Can I use GPTExcel without a credit card?
Yes you can! You can sign up and use gptexcel for free. you get 4 Free requests per day
Will I get an invoice for my purchase?
Yes, you immediately get an invoice via email as soon as you complete your purchase. You will also get invoice every month for your subscription. plus you have the option to download your invoice from your account billing page at anytime.
How do I cancel my account subscription?
You can easily cancel your GPTExcel subscription any time from your Billing page. If you need help, don't hesitate to contact us and we will be happy to assist you.
What happens when I cancel my subscription?
Your GPTExcel subscription plan will remain untouched until the end of your billing cycle. After that, your account will revert back to the Free plan.
What AI tools does gptexcel offer?
GPTExcel includes the following ai tools: Excel formula generator and Explainer, SQL Query Generator and Explainer, Apps Script and VBA Scripts generator and Explainer, regex generator and Explainer and Excel Template generator.
Ready to Get Started?
Level up your spreadsheet game! Our Fast Excel Assistant AI revolutionizes the way you work with spreadsheets, boosting productivity like never before!